This is the second meeting of our AR/VR for Rhino User Group.
The group is for those who are interested in meeting in order to network, discuss and explore virtual and augmented reality solutions for Rhino.
The meetings follow a simple format of at least one presentation from a customer with experience in this field, followed by group discussion and informal pleasantries.
Details
Thursday 22nd February 2018
18:30 – 20:30
Heatherwick Studio, 356-364 Gray's Inn Road, London, WC1X 8BH (See map here)
If you'd like to join us for the meeting then you'll need to register here.
---
Presenting at the meeting:
Heatherwick Studio started using VR and the interactive models several years ago with the first release of Oculus Rift developers' kit. Since then we have developed several workflows how to use VR not only for the client presentations, but directly in the design process.
Designers are able to explore their designs from simple static VR images rendered directly in Rhino to complex fully interactive models imported to Unreal Engine.
We have also started exploring new ways of 3D sketching using Tilt Brush and scanning physical models with CT scans and exploring them in VR.
This presentation will demonstrate several workflows we have developed to review our Rhino models in VR environment on selected projects.
Images courtesy of Heatherwick Studio.
---
Also joining us are:
Developers of the MΛSSLΞSS Pen, a precise and intuitive VR tool for great 3D designs.
John from MΛSSLΞSS will give a short presentation of the MΛSSLΞSS Pen for XR Design and will also demo the current system.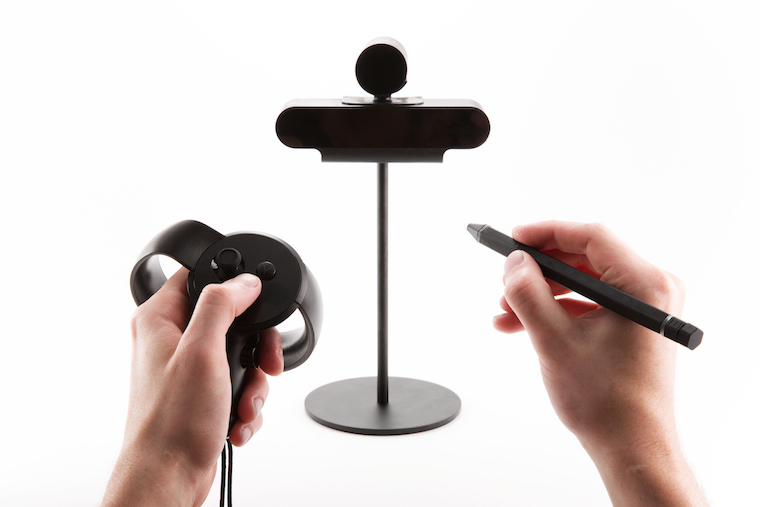 MΛSSLΞSS Pen for XR
Integration with Vive, Oculus, Unity, and Unreal
Use in 2D like a mouse or graphics tablet
Contact Jonn /  [email protected]
---
Thanks to Heatherwick for kindly hosting this AR/VR for Rhino UGM.