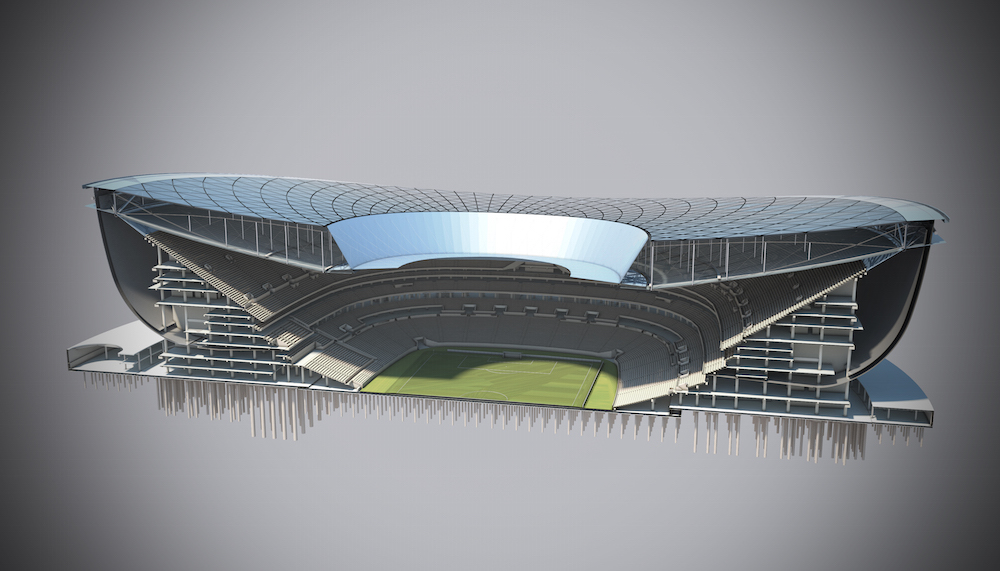 With Arup and Bauman Lyons
For our second Grasshopper User Group Meeting of 2019 we are meeting at Arup's Manchester offices.
Grasshopper, now built into the popular 3D Modelling CAD tool Rhino v6 for Windows, is widely used with the AEC industry with growing interest in Product and Industrial Design, Furniture and Jewellery Design.  For those exploring and maybe new to the subject or for veteran users, we invite you to come along and hear from / network with key industry users.  More on Grasshopper here
The meetings follow a simple format of at least one presentation from a customer with experience in this field, followed by group discussion and informal pleasantries.
Confirmed Presenters are our hosts, Arup, and architects Bauman Lyons.
Details
Thursday 4th April 2019
18:30 – 20:30

6

th

Floor  3 Piccadilly Place  Manchester M1 3BN United Kingdom (Map here)
---
Heads up! Read the write up notes from the meeting at the foot of this page.
---
Presentation by Arup
Our presenters are Daniel Edmiston and Mark Joynson – Structural Engineers | Building Engineering | Arup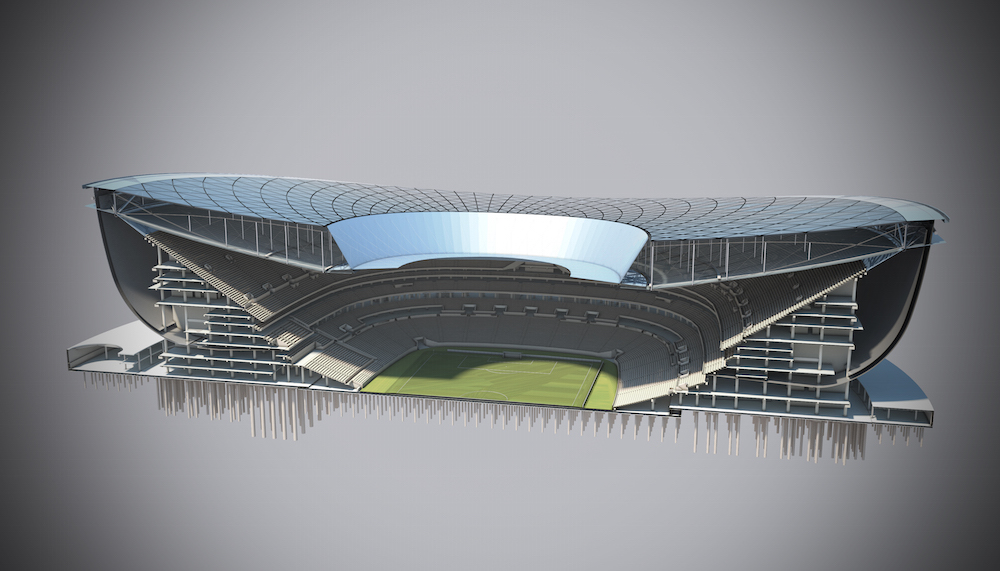 Our presentation focuses on why and how we utilise Grasshopper. We describe our initial experiences in implementing the tool in the design development of two of the stadiums currently under construction for the 2022 FIFA World Cup™, the Iconic Stadium in Lusail and the Qatar Foundation Stadium in Doha, and then outline how we have since developed the skills and tools on various other projects, including its application at early concept stage, and our proactive approach to up-skilling the team across the region.
---
Presentation by Bauman Lyons
Our presenter is Matt Murphy – Architect | Bauman Lyons
MassBespoke is a parametrically driven timber cassette construction system that integrates structural design and fabrication into an automated system that can be accessed by architects from outline design stage to produce bespoke buildings through distributed local CNC fabrication.  
Primarily aimed at ordinary (rather than extraordinary) construction, Grasshopper has given us the capability to handle the complexities that arise from creating a single system that can iterate endless different design inputs.
We feel this gives rise to a paradigm shift for everyday bespoke construction – in particular the level of R&D that can be afforded as it is invested into a reusable system, rather than the reinvention of the wheel.  
Our goal is to create an easier way for architects to add value through good design without the drawback of added cost and uncertainty of bespoke construction and to enable a clearer path for manufacturers to sell their products to the end user through the future possibility of integrated compatible systems.

The presentation will discuss different stages of our work flow, including some of the different tools & plugins we are using in our Grasshopper definitions, as well as how we're starting to improve data management and output verification as we move towards mortgage-backed accreditation of MassBespoke construction. 
---
Notes and photos from the meeting:
First up was a joint presentation from Mark Joynson, an Associate from Arup Liverpool, and Daniel Edmiston, a Senior Engineer from Arup Manchester.
Back in 2014 Mark begun work on the Health and Wellness Stadium for Qatar 2022.  Largely self-taught as Grasshopper was not widely used within the Liverpool office at that time, linking Rhino, Grasshopper plus the In-house Grasshopper plug-in Salamander (which itself allows further links to Structural Analysis tool GSA) and then passing this phase of work onto Arup Madrid.
Mark then discussed work completed on the Foster + Partners designed "Lusail Iconic Stadium" which is currently under construction for the 2022 FIFA World Cup in Qatar.  Arup's focus for this project included the main 3 stadium components of Roof, Vessel & the Bowl.  All models from Architect were in Rhino format (as that was the primary design tool), Grasshopper use came later and after concept stage as the mesh became more defined within the Scheme stage.  Instead of exchanging 3d models with Architect they exchanged Grasshopper scripts all resulting in greater efficiency through a shared Parametric design approach.  For the Bowl, Digital Project also Rhino with Grasshopper and again links through Salamander to GSA for Static, Dynamic and Thermal analysis all played an important part.
Following these project successes Daniel mentioned the formation of the "Grasshopper Club" a group which has met on 26 occasions so far throughout the UK at various Arup offices, within these sessions they discuss, experiment and run competitions all to encourage the sharing of expertise and to encourage the use of Grasshopper.
3rd project was an international contest of ideas for roofing the Roman Amphitheatre "Verona Arena".  The scheme featured a retractable cantilevered roof which had to be exceptionally considerate to the existing structure.  Geometry Gym translation tools were used to share the model with Analysis tools allowing the structural concept to be interrogated both visually and analytically.
We then heard of "The Loop" a curved 500m pedestrian and cycle bridge structure over varying terrain linking Lilleaker and Lysaker in Oslo, Norway where Daniel and Arup worked on the feasibility and concept design.  Grasshopper plug-in Human UI successfully assisted with the creation of a simplified interface for those with less Grasshopper experience but still required to perform a design coordination role.
Lastly Daniel presented Speckle as a solution for Rhino / Grasshopper users and far more, all potentially co-ordinating seamless workflows between Disciplines, Practices and Technologies.  An approach and solution we will be hearing much more about with future projects!
Our second presentation was from Matt Murphy from Bauman Lyons Architects based in Leeds and also now a Director of MassBespoke which is now a fully fledged startup of it's own.
Massbespoke is an insulated timber cassette system combining the benefits of Mass production with Bespoke design.  From conception in 2012 the requirement for Parametric controls were clear, Grasshopper features centrally within the Massbespoke workflow but it's unlike where you would perhaps normally associate the tool, there's no grand or signature Architectural output, a stadium from Arup as per the previous presentation for example, you could say it's far simpler in the area or focus of output which is housing but the complexity lies in being able to handle any number of possible housing formats.
Using Elefront to communicate with fabricators on a wide range of CNC / CAM solutions, including very high throughput facilities on Scottish docks where the timber lands from around the world for processing on industrial CAM equipment on a huge scale.
ArchiCAD models utlising the tailored Grasshopper link enable the models to be BIM compliant but also assist in the co-ordination of M&E services.  This BIM compliance for the models allows for full support for Design for Manufacture and Assembly (DfMA) processes leading to high levels of quality control.
Real time costing is enabled via the use of OpenNest and Grasshopper, linked to live spreadsheets maintained by the fabricator which include personnel rates, general overheads, supply costs for materials etc.  Matt explained they are currently seeking BOPAS accreditation for Mortgage approval status, all so high street lenders can approve mortgages for Massbespoke built housing projects.
Quite a range of 3rd party plug-ins for Grasshopper are utilised by the Massbespoke team including those already mentioned plus Anemone, Speckle, Lunchbox and Bowerbird plus others