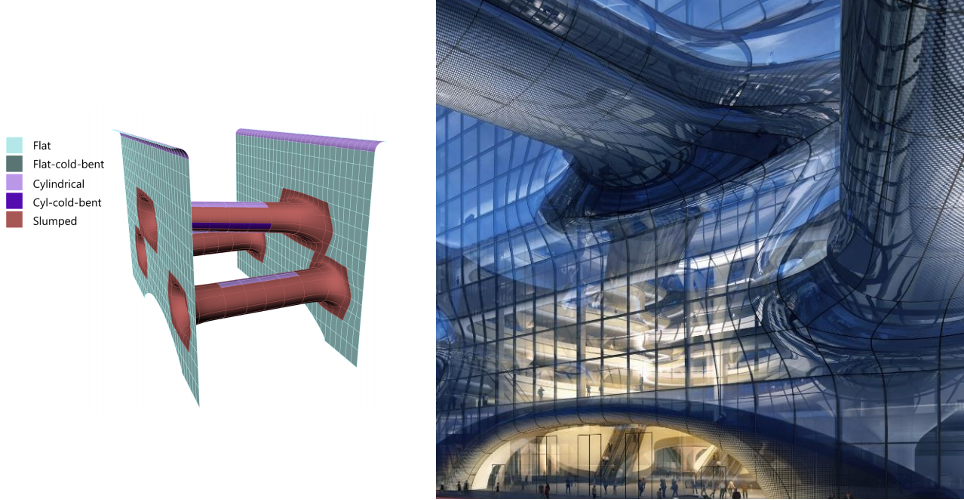 Join Simply Rhino, Eckersley O'Callaghan and Karamba3D, for our live and online Grasshopper User Group meeting.
Meeting Information:
This live online event took place on Thursday 22nd April 2021
Time – 18:30 – 20:00 (UK Time)
The meeting was recorded and the video is shown below
We had two live presentations at this Grasshopper User Group meeting. Firstly from Sam Gregson who is part of the in-house Digital Design Group at engineers Eckersley O'Callaghan in London. Then we heard from Clemens Preisinger, the developer of Karamba3D and learnt how Karamba3D can be applied for parametric structural design.
Following each presentation we had live Q&A sessions with our presenters.
Meeting Presentations:
Favourite Algorithms | Sam Gregson – Eckersley O'Callaghan
Sam Gregson will discuss some of his favourite algorithms and give insight into workflows and techniques employed at Eckersley O'Callaghan to inform design decisions, rationalise geometry and optimise structures.
The discussion will include:
SIMP for topology optimisation
k-means and other clustering Algorithms
Nelder-Mead for general optimisation
Potential opportunities of NURBS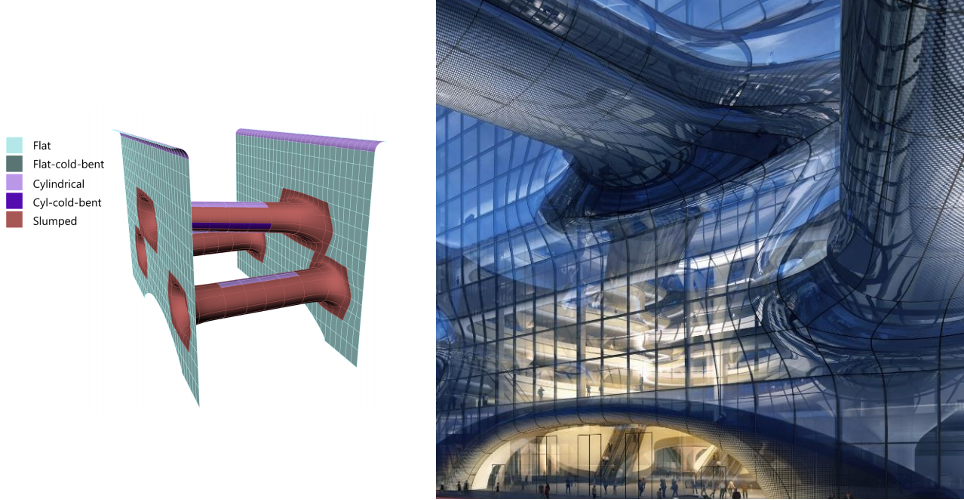 Sam Gregson is a senior structural engineer and digital design specialist at Eckersley O'Callaghan. Over the last 6 years at Eckersley O'Callaghan Sam has accrued a wide range of project experience: large span glass and steel domes, such as several domes for Cruise Ships and Apple, Marina Bay Sands; bespoke structural glass staircases and facades; and acrylic structures such as the London Sky Pool.
As part of the in-house Digital Design Group, Sam develops tools and scripts for use across the firm, provides in house training on Grasshopper and scripting and undertakes R&D in computational design. In particular, Sam's key areas of focus are structural optimisation, and geometry manipulation and rationalisation.
---
Karamba3D – Clemens Preisinger
The presentation starts with a short introduction into what Karamba3D is and how it can be applied for parametric structural design.
Karamba3D's roots lie in a university research project which dealt with structural optimization of spatial structures. In combination with the visual scripting environment of Grasshopper Karamba3D has evolved into an interactive structural design tool. Three built projects will be presented which showcase the application of Karamba3D in different phases of design.The last section of the presentation covers future developments and features to be expected in the up-coming release of Karamba3D.
Clemens Preisinger, D.I. Dr. is a structural engineer and researcher. He started his career as a researcher at the Institute for Structural Concrete at the Technical University Vienna. Since 2008 Clemens is working for the structural engineering company Bollinger–Grohmann. During that time he contributed to several research projects at the University of Applied Arts Vienna. There he currently heads the department 'Digital Simulation' which investigates possibilities to bring computational modelling techniques into early stage architectural design.
Since 2010 Clemens is developing the parametric, interactive Finite Element program 'Karamba3D' as a freelancer. He holds a PhD in Structural Engineering from the Technical University Vienna.
---
Watch the full video recording of the meeting here:
---
Organised by Simply Rhino
---
Watch the recording of our previous AR/VR for Rhino and Grasshopper meeting, featuring Heatherwick Studio and Epic Games, here.